September 12, 2009
A CROSSROADS OF SORTS
While I feel that the majority of infertility blogging is behind me, and since I don't plan to blog about my kid once she's here, I feel trapped between moving on and keeping you notified of my progress. Many of you have been with me from the beginning, from the day I wrote my post
asking for advice for someone who is thinking of getting pregnant
. You have helped me through hard times and rallied behind little John Elway baby this time around. I remain amazed at how many fans my baby has, all because I opened up and tried to be honest about the infertility bane. I tried to tell it like it was, in hopes that I could process it and that maybe someone out there would feel a little less alone in her journey. I am so grateful that you have kept reading my nonsense along the way and encouraged me to keep sharing the good and the ugly. My baby is
already more celebrated and loved by complete strangers
than I ever dreamed possible.
So I hate to leave you hanging. I will update from time to time on my progress.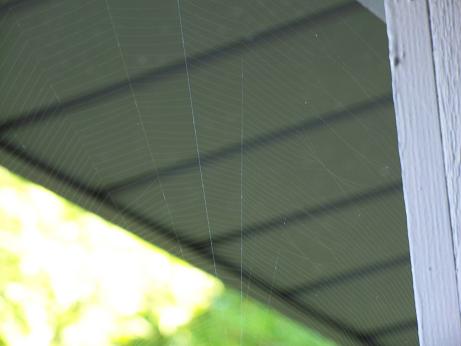 I am 15 weeks along. Yesterday I had an appointment with a fantastic nurse practitioner. She spent an hour with me, longer than all the time I spent with my fertility doctor
combined
over the past year. She answered all my questions and repeated that I am in charge of my pregnancy and they will do anything they can to give me knowledge and help me along. I got a great vibe off of her and hope that I continue to work with people like her.
She listened to baby's heartbeat, and right in the middle of it was a big THUD. Baby kicked the ultrasound wand. I couldn't feel it, but we both heard it and laughed.
I am doing well. I have a tummy and look newly pregnant. My mind over matter decision seems to have worked: the day I
announced
I would no longer be morning sick, I started eating again. I have gained back the weight I lost in the first trimester and have just hit the hungry phase over the past few days. Yesterday, out of the blue, I wanted Ruffles and onion dip. I may come to regret the fact that I no longer eat only fruit and water...
The nurse practitioner also told me to avoid unpleasantness as much as I can. She said that with my history of loss and a deployed husband, I will be prone to anxiety. So, she said, the best thing to do is to have as much fun as possible. Eat fun things, do fun activities, and try to make this the hap-hap-happiest six months of my life. Sounds good to me. I plan to play skee-ball soon.
And eat more onion dip.
Posted by: Sarah at 09:45 AM | Comments (13) | Add Comment
Post contains 485 words, total size 3 kb.
1
Awesome! I love that last paragraph, and I'm sending tons of fun and happy thoughts your way.
Posted by: FbL at September 12, 2009 08:42 AM (HyNTm)
2
Sounds like an excellent plan, except that if I were in your position, I think I'd opt for something other than onion dip ;-)
Posted by: Miss Ladybug at September 12, 2009 09:40 AM (paOhf)
3
Onion dip sounds delish right about now. I'm glad you'll keep updating, otherwise curiosity would get the best of me and I would resort to flooding your inbox with emails (oh wait, I've already done that)
Posted by: dutchgirl at September 12, 2009 11:45 AM (hLAkQ)
4
She spent an hour with me, longer than all the time I spent with my fertility doctor combined over the past year.
Finally you get the attention you deserve! The 'quality' of care you got from your doctor never ceases to appall me. I imagine him as a heartless, vile version of the doctor I saw last year who ran his clinic like a drive-thru - nice guy, but obviously in a hurry.
In the idiocratic world that's coming, drive-thru medicine will be the norm. You'll yell your problem into a speaker. "I, like, don't feel so good or something!" Then some teenager at the window will hand you a bag of random drugs. For more 'care', you can stand in line inside McDoctor's.
Wishing you much hap-hap-happiness ...
Posted by: Amritas at September 12, 2009 11:51 AM (h9KHg)
5
Hope you have a happy and fun pregnancy!
Posted by: Jill at September 12, 2009 12:15 PM (LV89i)
6
I would like to help you have some fun the weekend after next when we are going back to Cali, Cali, Cali (oops, sorry! couldn't resist!).
Whatcha say, sister? Want to sit by each other blogging questions and answers to each other like we did in Vegas? Or, sit waiting for 4 hours for dinner like we did in Virginia only to realize I ate your Mom's food? Maybe we can stuff goodie bags for a bit and then go the the computer center at the hotel and confirm our flights home? We are a laugh a MINUTE, I'm tellin' ya!
Seriously, though, I'm looking forward to seeing you again!
Posted by: Guard Wife at September 12, 2009 05:26 PM (EvsXa)
7
Even though you call me after your appointments, please continue to write about your pregnancy. It's fun reading about what happens at your visits ( and sometimes sad), but I still want to read. I would imagine the people interested in hearing from you outweigh those very, very, few who don't care to hear about your pregnancy, which I always wonder if people don't like to hear your opinions on politics, military info, pregnancies, etc., why do they even visit your site? Your mama
Posted by: Sarah at September 13, 2009 01:12 AM (0DENp)
8
I am coming out of lurkdom just to let you know how much I'd like to hear about your baby. I've been reading your blog for sometime and have been praying for this to be......so, if you can, please keep us in the loop.
Enjoy the onion dip...I may have some right now as a kindred spirit (you don't have to ask me twice)
Posted by: Trudy at September 13, 2009 08:12 AM (OAPSQ)
9
Can we set up a betting pool for the next strange food craving?
Posted by: deskmerc at September 13, 2009 12:43 PM (3rYlD)
10
YEAH Sarah!!! Skee ball is the best. Maybe we can compare scores
Wishing you lots more onion dip and chips
Posted by: Keri at September 13, 2009 06:00 PM (k6Euw)
11
and please please please tell us what you name her! As a long time reader I feel like I have a vested interested and would be really sad if only ever knew your baby as "Daisy" or some other pseudonym. I'm just saying...
Lots of luck!
Posted by: Gina at September 14, 2009 03:38 PM (2mX2s)
12
Hurray for happiness! I seriously am so thrilled for you that it's practically like my own baby! I keep looking for cute outfits that I can send her when she's born. I'm waiting to find that "perfect" one! Yay for 15 weeks and hurray for a good nurse prac!
Posted by: Stacy at September 14, 2009 04:39 PM (JKqIL)
13
Terrific news. Hope you have lots of fun in the next few months, watch funny movies, eat lots of "not so good for you" stuff. Chips and onion dip is a good start.
Posted by: Pamela at September 14, 2009 10:58 PM (Egn5l)
Comments are disabled. Post is locked.
52kb generated in CPU 0.0789, elapsed 0.1299 seconds.
49 queries taking 0.1148 seconds, 210 records returned.
Powered by Minx 1.1.6c-pink.