July 08, 2008
DEPLOYMENT UPDATE
My husband's been gone for two months now. I asked him yesterday how this deployment compares to the last one. I wondered if, even though this one is shorter, it might drag because the adrenaline level isn't nearly as high. But he said that it's definitely not dragging; there's always something hanging over his head, and 14 hours a day, 7 days a week, isn't long enough to get it all done. We joke that this is his life,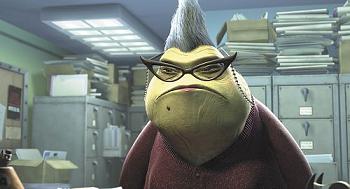 because all he does is remind people to turn their paperwork in. Heh.
I told him that from my end, this time feels really different. Last time we had 18 phonecalls in 13 months, and during one of them, at the height of Najaf, he was so overworked that he fell asleep on the phone! But now we get to talk quite frequently. I don't worry about him being in danger at all; I only worry that he's bored or lonely. It just feels like a really long business trip this time, or like he's gone alone to an Army school. It's almost embarrassing how easy and safe it feels this time. Other wives will see what I mean when I reveal that I don't even take my cell phone with me a lot of the time. It's just too easy this time.
However, the husband seems to be impressing his unit so much that they've remarked that they want to make much better use of him next time. He may even get to go on that super awesome deployment that he wanted to go on this time. So I guess this deployment can be easy and embarrassing, and next fall he can do more exciting stuff again.
Ours is definitely a Donut of Hope this time around.
Posted by: Sarah at 04:04 AM | Comments (1) | Add Comment
Post contains 301 words, total size 2 kb.
1
I'm glad you get to talk to him so much!!! I hope that the rest of the deployment goes quickly and smoothly for both of you.
Posted by: Val at July 08, 2008 01:33 PM (AVNZx)
Comments are disabled. Post is locked.
41kb generated in CPU 0.142, elapsed 0.2938 seconds.
48 queries taking 0.2824 seconds, 165 records returned.
Powered by Minx 1.1.6c-pink.