April 26, 2004
MOSQUE
I finished reading Bernard Lewis'
What Went Wrong?
on the train, and one thing really caught my attention. I'm no expert on the history or nuances of Islam, but Lewis is, and I trust his analysis when he says
Christians sometimes speak of "The Synagogue" and "The Mosque" to denote the religious institutions of the Jewish and Muslim faiths. But these are inappropriate terms, the projection of Christian notions onto non-Christian religions. For the Jew or the Muslim, the synagogue or the mosque is a building, a place of worship and study, no more. Until modern times and the spread of Christian norms and influence, neither ever had, for its own worshippers, the institutional sense of the Christian term.
When the Marines bombed the mosque in Fallujah, Charles Johnson said
The wire services are already reporting that 40 "worshippers" were killed at one mosque in Fallujah. But the simple fact, borne out by hundreds of posts here at LGF, is that mosques in places like Fallujah are not simply "places of worship;" they are centers of incitement, and hiding places/staging areas for murderers.
Before reading Lewis' book, I thought Muslims were disgusting, hiding their weapons in places of worship. I figured they knew their religion was so intricately tied to jihad that it didn't really matter if they defiled their mosques. Now I wonder if maybe it's just our Christian upbringing that makes us unable to grok how a place of worship could be full of RPGs. If to Muslims a mosque is simply a building, then it's no wonder we see photos like these: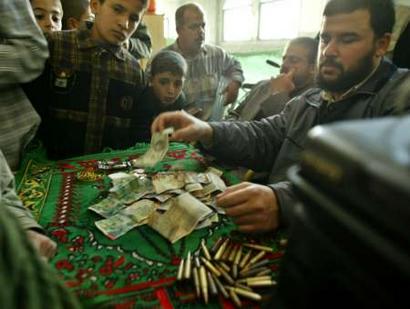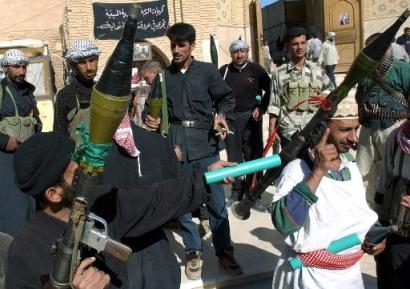 And now I feel even less sorrow at bombing that Fallujah mosque.
Posted by: Sarah at 02:35 AM | Comments (1) | Add Comment
Post contains 279 words, total size 2 kb.
Posted by: casino at September 03, 2005 03:09 AM (7+3Q2)
Comments are disabled. Post is locked.
42kb generated in CPU 0.06, elapsed 0.3117 seconds.
48 queries taking 0.2715 seconds, 170 records returned.
Powered by Minx 1.1.6c-pink.