January 25, 2009
January 21, 2009
HAIKUS
Apparently Ace had haikus yesterday. My favorites:
Trust in Obama
All your worries gone forever
Bush goes to jail now
-----DrewM
unicorns for all!
I want one with wings on it!
pay up, you assholes.
-----jdub
Mr. President
My mortgage is due the first
Just an FYI
-----Guvnah
Posted by: Sarah at 12:05 PM | Comments (5) | Add Comment
Post contains 50 words, total size 1 kb.
January 20, 2009
I'M SICK
Because two hours later, it's finally funny again...
and because you have to laugh at yourself.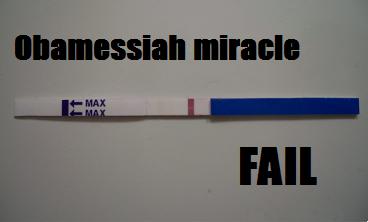 Posted by: Sarah at 02:05 AM | Comments (1) | Add Comment
Post contains 20 words, total size 1 kb.
January 06, 2009
QUOTES
Oda Mae sent me a link and I have spent wahhhhhy too much time on this today, but I love reading everyone's
favorite movie quotes
.
Around our house, we have some tried and true quotes. I like when I am explaining something complicated to my husband and he brushes me off with Jack Burton's "I know, there's a problem with your face." When the dog does something cute, we fake cry and say, "Ah luve him so much." When someone says something illogical, we always say that electrolytes are what plants crave. Yesterday I was so mad at someone that this came out of my mouth: "I hated her, so much... it-it- the f - it -flam - flames. Flames, on the side of my face, breathing-breathl- heaving breaths. Heaving breath..." Ha. I could go on and on.
But lately the thing that has cracked me up the most is when my husband makes our life part of FAIL blog. The other day we were in a loud place and he was telling me about an upcoming movie, and I misunderstood the first sentence he said so none of the rest of the plot made any sense. The whole thing got so muddled, and finally my husband just goes, "Conversation FAIL" and I cracked up.
I love quoting things, per se.
Posted by: Sarah at 08:07 AM | Comments (10) | Add Comment
Post contains 223 words, total size 2 kb.
54kb generated in CPU 0.0511, elapsed 0.105 seconds.
50 queries taking 0.0953 seconds, 182 records returned.
Powered by Minx 1.1.6c-pink.