August 11, 2008
(INSERT VOICE)
I just realized that my husband and I have to do this funny thing when we write emails and letters while he's deployed. We have so many inside jokes and quotes from animated shows, so we have to write in the parenthetical voice clues. Like I have to write: Weak, lame (Cartman voice). Or, as I just wrote in a letter an hour ago: I got this in Parade Magazine (Stewie voice). And my husband just sent me this: I'm from the future! (Reno 911 voice)
I find it hilarious that we both do this so often. It also reminds me of something my French "cousin" said when he lived in the US. My brother asked him what the hardest part about making friends is, and he replied that Americans are constantly quoting things. We drop quotes from songs and movies and The Simpsons into everything. He often had a hard time following conversations because it would take him a while to realize a quote was being made. So my brothers and I tried to take him on a crash course of quotable stuff, which at the time included Friday and Swingers. It was hilarious.
My cousin would have serious trouble hanging out with my husband and me. Our relationship is one big string of quotes.
I'm super serial (Al Gore voice).
Posted by: Sarah at 01:30 PM | Comments (3) | Add Comment
Post contains 226 words, total size 1 kb.
HEH
Hilarity, via
Chuck
.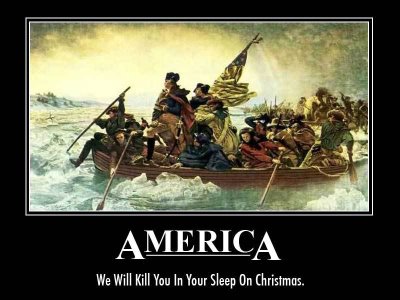 Posted by: Sarah at 10:41 AM | Comments (1) | Add Comment
Post contains 5 words, total size 1 kb.
August 10, 2008
OLYMPICS LINKS
Quote
of the day.
There had been reports that Iran would compete against Israel at these Olympic Games for the first time since the 1979 Islamic revolution.

The Iranian National Olympic Committee (INOC) had said that as there was "no face-to-face situation" in swimming there would be no problem in attending the competition.

"Alirezaei swims in lane one and the representative of the Zionist regime (Israel) in lane seven, so they will not face each other," INOC secretary Ali Kafashian told ISNA news agency prior to the race.
Racists crack me up.
Also, something that would've been so skeezy if the last president had done it is so cute when this one does.
Posted by: Sarah at 03:25 AM | Comments (1) | Add Comment
Post contains 117 words, total size 1 kb.
44kb generated in CPU 0.0128, elapsed 0.0746 seconds.
49 queries taking 0.0666 seconds, 166 records returned.
Powered by Minx 1.1.6c-pink.