September 29, 2009
HER OWN EGGS
Mind boggling factoid of the week
: if you're going to have a little girl, her ovaries have already produced millions of primordial egg cells, which, within a few weeks, will develop into actual eggs!
And I have the joy of knowing that at this very moment, my little girl is growing perfectly normal eggs. That one day she should be able to have a baby of her own without the problems I faced.
It's such a relief.
Posted by: Sarah at 07:37 AM | Comments (3) | Add Comment
Post contains 80 words, total size 1 kb.
September 22, 2009
CALMLY HAPPY
Last year,
Army Blogger Wife
mailed me her home doppler machine. I was so excited to use it, but unfortunately I just kept using it on dead babies. So this time around, I left it in the drawer and just relied on the weekly ultrasounds.
Last night I was lying in bed, trying to will the baby to kick where I could feel it. I am so anxious for that stage. I am looking forward to having the companionship, to there being someone else besides the dog whose presence is felt in my house. And while I was lying there thinking about her, I suddenly remembered the doppler.
I found her easily, and grinned. And then called my parents entirely too late at night so they could both listen.
I'm still mildly wary of the whole thing. When friends get excited and squeal "You're having a baby!", I sometimes feel a stab of fear. Like we all need to rein it in and be calmly happy instead of cartwheels happy.
But I calmly happily listened to baby's heartbeat last night.
Posted by: Sarah at 11:43 AM | Comments (6) | Add Comment
Post contains 182 words, total size 1 kb.
September 20, 2009
September 12, 2009
A CROSSROADS OF SORTS
While I feel that the majority of infertility blogging is behind me, and since I don't plan to blog about my kid once she's here, I feel trapped between moving on and keeping you notified of my progress. Many of you have been with me from the beginning, from the day I wrote my post
asking for advice for someone who is thinking of getting pregnant
. You have helped me through hard times and rallied behind little John Elway baby this time around. I remain amazed at how many fans my baby has, all because I opened up and tried to be honest about the infertility bane. I tried to tell it like it was, in hopes that I could process it and that maybe someone out there would feel a little less alone in her journey. I am so grateful that you have kept reading my nonsense along the way and encouraged me to keep sharing the good and the ugly. My baby is
already more celebrated and loved by complete strangers
than I ever dreamed possible.
So I hate to leave you hanging. I will update from time to time on my progress.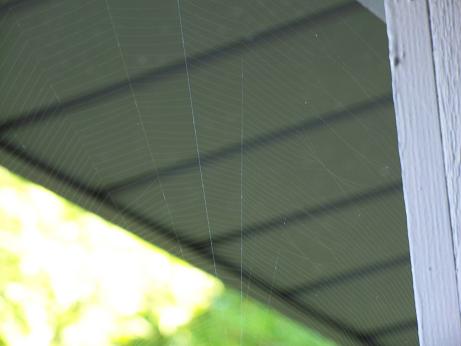 I am 15 weeks along. Yesterday I had an appointment with a fantastic nurse practitioner. She spent an hour with me, longer than all the time I spent with my fertility doctor
combined
over the past year. She answered all my questions and repeated that I am in charge of my pregnancy and they will do anything they can to give me knowledge and help me along. I got a great vibe off of her and hope that I continue to work with people like her.
She listened to baby's heartbeat, and right in the middle of it was a big THUD. Baby kicked the ultrasound wand. I couldn't feel it, but we both heard it and laughed.
I am doing well. I have a tummy and look newly pregnant. My mind over matter decision seems to have worked: the day I
announced
I would no longer be morning sick, I started eating again. I have gained back the weight I lost in the first trimester and have just hit the hungry phase over the past few days. Yesterday, out of the blue, I wanted Ruffles and onion dip. I may come to regret the fact that I no longer eat only fruit and water...
The nurse practitioner also told me to avoid unpleasantness as much as I can. She said that with my history of loss and a deployed husband, I will be prone to anxiety. So, she said, the best thing to do is to have as much fun as possible. Eat fun things, do fun activities, and try to make this the hap-hap-happiest six months of my life. Sounds good to me. I plan to play skee-ball soon.
And eat more onion dip.
Posted by: Sarah at 09:45 AM | Comments (13) | Add Comment
Post contains 485 words, total size 3 kb.
57kb generated in CPU 0.0147, elapsed 0.0852 seconds.
50 queries taking 0.0752 seconds, 150 records returned.
Powered by Minx 1.1.6c-pink.