April 11, 2006
TRAVEL PHOTOS
As we get ready to move back to the US, I have started thinking about our European experience. Lots of people who live here put up photos of the places they've traveled. I started thinking about our collection of travel photos. My husband and I don't travel much, and when we do, we're always alone. We've gotten pretty good at taking our own photo. In fact, when we were in Prague, someone offered to take our photo and we turned him down! We've got quite a running gag going of us in front of foreign stuff. And so I present to you our travel photos.
First of all, us in front of our house, right when we moved here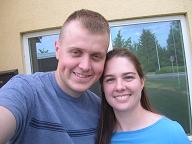 Then Salzburg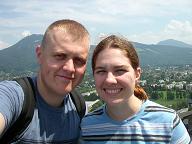 Frankfurt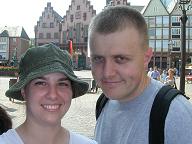 Heidelberg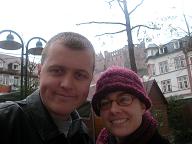 Garmisch for R&R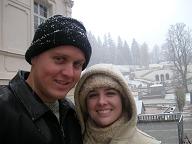 our cruise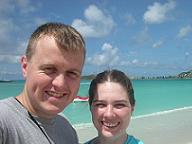 Mulhouse for the Tour de France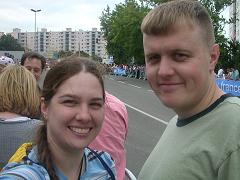 and finally Prague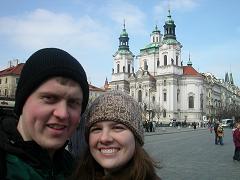 I think it's hilarious that all of our photos end up looking about the same. I love that. I can't wait to add similar photos of us in front of places like Mt. Rushmore, the Redwood forest, and Busch Stadium.
Posted by: Sarah at 03:28 AM | Comments (7) | Add Comment
Post contains 181 words, total size 2 kb.
42kb generated in CPU 0.0115, elapsed 0.1232 seconds.
47 queries taking 0.1159 seconds, 136 records returned.
Powered by Minx 1.1.6c-pink.